Hawai'i Association of REALTORS visited JHF
release:Jun. 24,2014
A group from Hawai'i Association of REALTORS(HAR) visited JHF and met with Mr. Masato Koumura, Senior Executive Vice President on May 30, 2014 (see the picture below).

The group was briefed on the themes including the housing market and Flat 35, the JHF's long-term fixed-rate mortgage product, and exchanged information and views .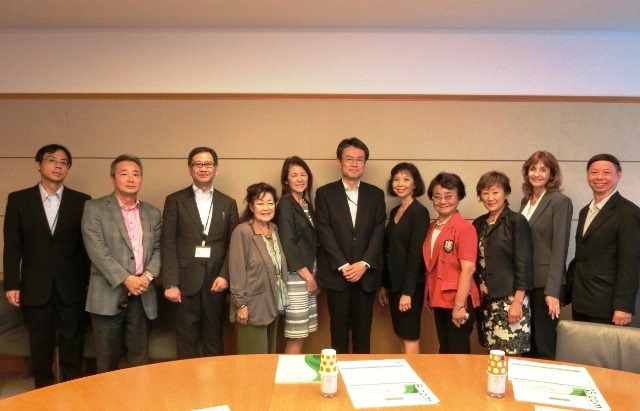 In the picture, from right; Mr. William W.W. Loo, Ms. Jennifer Lee Busto, Ms. Sharon T. Schneider, Ms. Jeannie M. Fogarty and, Ms. Cindy Rees-Ouchi of HAR; Mr. Masato Koumura of JHF; Ms. Dale K. Bordner and Ms. Judith "Judy" M. Sykes of HAR. Second from left, Mr. Takashi Misawa, Former President Liaison to Japan of National Association of REALTORS(NAR).