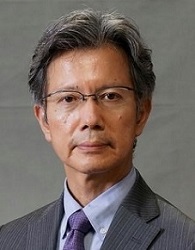 We appreciate your continued interest and kind consideration.

 Five years have passed since the Great East Japan Earthquake on March 11, 2011. Japan Housing Finance Agency (JHF) has supported people affected by the earthquake to help to rehabilitate their livelihoods from the financial perspective, by providing repayment method modification and Loans for Recovery from Disasters. We have held more than 1,500 consultation sessions in cooperation with local governments, architect associations and private financial institutions in order to provide detailed support for demands of those affected. In addition, we have improved convenience of affected people by providing community-friendly consultation services. For example, we established the Sanriku Reconstruction Support Center in Kamaishi City while housing lots provision has begun in earnest along the coast of Iwate Prefecture. We will continue supporting and contributing to restoration from the disaster in cooperation with local communities.
 We will further strengthen collaboration with local governments including prefectures based on our "Agreements to cooperate for quick housing recovery at the time of disaster" even in normal times so as to make the most of our knowledge and experience acquired in the disaster areas.

 Our main mortgage product named "Flat35" has met the demands of customers who prefer fixed interest rate housing loan throughout the loan duration and has thankfully acquired more than 750,000 accounts since its introduction in October 2003 with over 12 trillion yen in outstanding balance.
 On the other hand, mortgage backed securities (MBS) to finance "Flat35" commemorated its 100th issuance last August and the total amount issued of over 21 trillion yen in fiscal year 2015, to be successfully recognized as the benchmark in the securitization market.
 JHF will endeavor to deliver better services, collaborating with the private financial institutions and will contribute to vitalization of the housing market including resale housing market and promotion of high quality housing under new "Living life basic plan" decided by the Cabinet last March,.

 Moreover, JHF originates loans for important projects from the policy perspective such as redeveloping in concentrated urban areas, rebuilding aged condominiums, seismic strengthening and constructing Serviced Rental Housing for the Elderly to complement the private financial institutions. We have also improved our mortgage insurance program to help private financial institutions to provide reverse mortgage home loans. In addition, we recognize that it is JHF's role to offer knowhow and technical support utilizing our knowledge and experience which we have accumulated. We will actively support local revitalization from financial perspective by collaborating with local communities to meet their demands in the serious issues of the decreasing population and the aging society with declining birthrate. For example, we have deployed persons in charge of these issues in all branch offices.

 This fiscal year is the 10th anniversary of the establishment of JHF as the incorporated administrative agency and the last year of the 2nd mid-term plan of JHF (FY2012-FY2016). We have worked very hard on business management reforms and have steadily accomplished several goals which the plan set for us. We terminated dependence on government subsidies successfully.
 JHF will enhance self-discipline under strict governance and show the most effective and efficient policy implementation capacity. Specifically, in order to support the stable money supply in the housing financial market and thereby contribute to the improvement of the quality of life and housing, we will advance business management reforms by continuing to practice internal governance and working with proactive initiative as a public organization and "professional experts of housing" on major problems such as an aging society, regional revitalization, disaster management and vitalization of the housing stock market.
 Our directors and employees determine to strive to be an essential organization for Japanese society and citizens.

 We would like to request kind understanding and support by customers and other stakeholders including private financial institutions, housing businesses, local governments and investors.

April 2016
Toshio Kato
President
Incorporated Administrative Agency
Japan Housing Finance Agency (JHF)